Posted by
chuchy
on Dec 29th, 2010 in
Uncategorized
|
39 comments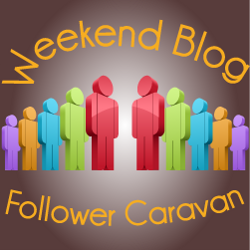 Weekend Blog Follower Caravan is a simple online blogger-helping-blogger weekly meme. It was designed for bloggers to help each other in terms of blog followers either through Google Friend Connect and email subscribers. And if this becomes a success, hopefully will include Twitter and other platforms that could help boosts each other's blogs.
Weekend Blog Follower Caravan is a Saturday meme but will have its post published every Friday at 11PM (+8 GMT). The rules of this game are simple. But before you play, make sure you have a Google Friend Connect and Email Subscription widgets visible in your blog. This will make it easier for you and your future followers to get connected with your blog.
Thanks to Mommy Kaye for the badges.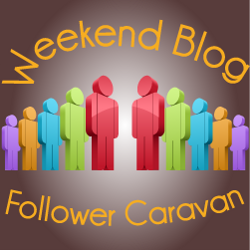 Here are the simple rules:
1. Make sure you follow our hosts: OnlineBiz and Resources and Pinay Mommy Online.
2. Every Saturday, you make a post to welcome your new followers with any of the badges above. Submit the LINK of your post to our weekly post.
3. Once added visit other players' post and leave a comment telling them that you have followed them from the Weekend Blog Follower Caravan. Then don't forget to place the link of your blog to where you wanted to be followed back.
See?! Simple as 1 – 2 – 3!!
As for the first Saturday which is January 1, 2010, we are going to follow others via Google Friend Connect. So make sure your GFC widget is visible, okies?! And to appreciate this meme and to see if we are really improving, always take note the number of followers you have before and after the meme. In this way, we can study and suggest ideas on how we could improve our weekly meme.
So, what do you think? Are you game with it??