Posted by
chuchy
on Sep 18th, 2011 in
Uncategorized
|
28 comments
Welcome to another round of Weekend Blog Follower Caravan! For Week 23, we are doing Facebook Likes! Am sure all of you wants to have new fans for your pages.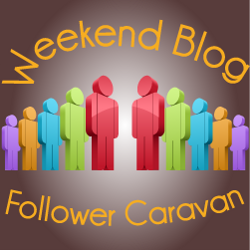 FACEBOOK LIKES!
Here are the following tasks:
1. Make a blog post with our WBFC Badge to welcome all our participants. Make sure your blog post has links to this week's sponsors: Pink Memoirs and Postcard Enthusiast.
2. Within your blog post, place a LINK to your Facebook Fan Page. One Fan Page per Blog Post.
3. Submit your blog post to our linky tool below. Not your homepage URL.
4. Visit other participating blogs and leave a comment at our fellow participants' welcome post that you have liked their Facebook Pages by mentioning your Facebook Profile Name.
5. Again, like all participants thru their Facebook Fan Pages!!
6. Please a leave a comment here if you have done so.
Before anything else, please don't forget to like WBFC Fan Page! Thanks!
NOTE: Those who do not follow. I reserve the right to delete their links.
For those who wants to be a sponsor for the upcoming weeks, please USE my contact form. Tell me the blog URL and title that you are willing to sponsor. We allow two sponsors per week only, so this is first come first sponsorship basis. Thank you!!



We are extending one day. So, WBFC # 23 will end on Wednesday 11:59PM +8GMT. Thanks!!