Posted by
Rachelle
on May 28th, 2011 in
Uncategorized
|
23 comments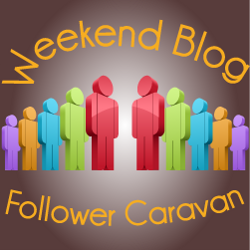 If you want to make your blog's online presence be known to others especially for people who are not bloggers and are just ordinary peeps doing their day-to-day cyber activities, having your very own FAN PAGE (at Facebook, of course!) is the way to do it! This is another online marketing strategy that has evolved since the creation of Facebook. And guess what, it is effective!!
Speaking of Fan Pages… it wouldn't be called a "FAN PAGE" if you don't have a FAN right?? So, to start off your FAN PAGE, this week's WEEKEND BLOG FOLLOWER CARAVAN will focus on LIKING EACH OTHER'S FAN PAGES!!!
Take note of this week's challenge…
1. You are still required to make a welcome blog post at your blog. (So your blog will get traffic.)
2. You are still required to comment on the blog post that you have visited so that the owner may know you have visited. (So our blogs will get comments.)
3. You are allowed to ASK for LIKES for ONE (1) FAN PAGE ONLY. (So that it would be fair for others who have one fan page only.)
4. Like with your PROFILE NAME. Don't LIKE the FAN PAGE with your FAN PAGE account because it is not counted.
Now that you have read our little dos and don'ts… let's bring it on!!!



By the way, there are also other ways to get Twitter Followers and Facebook Fans. Join Twiends today!
PLEASE GRAB THE NEW CODES TO SEE OUR BADGES WITH NEW LINKS. THANK YOU!!!