Posted by
chuchy
on Apr 22nd, 2011 in
Uncategorized
|
39 comments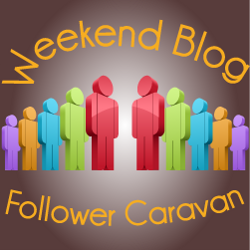 After a few weeks of no Weekend Blog Follower Caravan, finally we are back!! And this time, we are publishing in our new home – OnlineBiz and Resources!! Yay!!
As you can see, I imported all the posts here which are all related to Weekend Blog Follower Caravan from its old host. I also included the comments as well.
Before you post your entry, as usual, I urge you to PLEASE READ THIS POST CAREFULLY. Again… READ! READ! READ!
For this week, we will GO BACK TO THE ORIGIN OF THIS CARAVAN – FOLLOWING!! So what you need to do is make a WELCOME POST as usual wherein your new followers can comment saying that they have followed you back. Take note, ONLY ONE BLOG PER BLOGGER. REPEAT… ONE BLOG PER BLOGGER ONLY!!
But if you have many Google Friend Connect accounts, then that means ONE BLOG PER GOOGLE FRIEND CONNECT ACCOUNT. If you submit TWO BLOGS, therefore you should have TWO GOOGLE FRIEND CONNECT ACCOUNTS to follow back too.
Your welcome post is your entry. So submit the URL of your welcome post not the URL of your blog. 😉
Gets?? If YES, submit your entries away!!! BY THE WAY, DON'T FORGET TO FOLLOW THIS BLOG!!
PLEASE GRAB THE NEW CODES TO SEE OUR BADGES WITH NEW LINKS. THANK YOU!!!